BioSEA Shared Instrumentation
Welcome to the BRC, BioSEA, Shared Instrumentation and Core Facility information page. Instrumentation is administered by the Rice Shared Equipment Authority. Resources and expertise are available to researchers throughout Rice University, The Texas Medical Center, and parterning institutions across Houston. At present BioSEA offers Mass Spectrometry, Microscopy, and NMR facilities in addition to a wide variety of shared instrumentation located in laboratories throughout the BRC. For more information about the BRC and BioSEA shared instrumentation please contact Dr. Angelo Benedetto (angelo@rice.edu).
Thank you for attending the BioSEA open house. A copy of the presentations can be found here.
Mass Spectrometry Facility
Christopher L. Pennington, Ph.D. (clp5@rice.edu)
Microscopy Facility
Angelo Benedetto, Ph.D. (angelo@rice.edu)
BioNMR Facility
Quinn Kleerekoper, Ph.D. (quinn.k.kleerekoper@rice.edu)
Additional BioSEA Shared Instrumentation
Angelo Benedetto, Ph.D (angelo@rice.edu)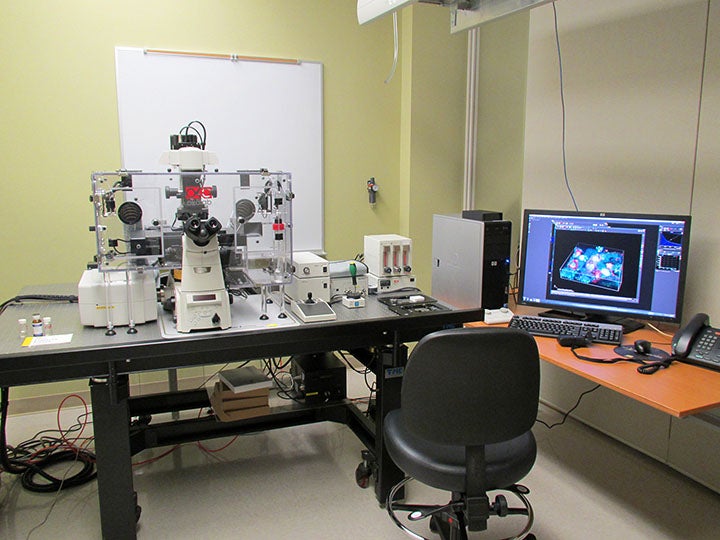 SEA's newest high-end confocal microscope: Nikon A1-Rsi